WHMCS FREE License for our Resellers

WHMCS is a complete all-in-one client management, billing & support solution primarily designed for web hosts but also applicable to many other types of online businesses. Packed with features but with a core focus on remaining easy to use and customise, WHMCS enables you to easily and effectively manage your business while automating many routine tasks.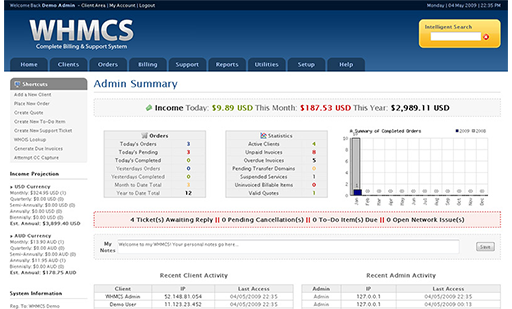 Below is a brief list of the key features of WHMCS. To view the complete list, click here.
Billing - Multiple Currencies, Tax Support, One Off & Recurring Invoicing, Quotes/Estimates & Ticket Support Billing
Automation - Payment Processing, Refunds, Fraud Checks, Product/Domain Provisioning & Management
Easy to Use - Simple & Intuitive Interface, Fast Loading, Quick Setup & Efficient Support
Products - Offer Free, One Time & Recurring, Prorata, Custom Fields, Welcome Emails, Stock Mgt & Promotions
Transactions - Over 50 Supported Payment Gateways, Income/Transaction Logs & Statistical Reports
Support - Integrated ticket system, knowledgebase, downloads, announcements & network issues tool
Modules - Create, Suspend, Terminate, Upgrade, SSL Certs, Update Nameservers, Renew & More...
Customisable - Client & Admin Area Templates, Order Forms, Language Files & CSS Styling
Developer Friendly - Module Development Kits, Action Hooks & a Remote API
Payment Gateway Integrations
Integrated with over 75 different payment gateways as standard, with WHMCS you can pick the gateway(s) that work best for you. Supporting multiple gateways used concurrently, and integrated for fully automated payment processing, payment confirmations & refunds, taking payments is now easier than ever.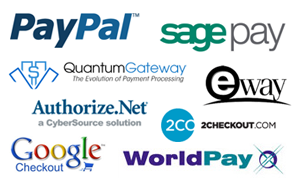 Credits System allows your clients to deposit funds to prefund their accounts with you, and automatically keeps track of and applies any overpayments to future invoices.
Automated Reminders can be setup to notify your clients about unpaid invoices and overdue balances and warn about service suspension.
Support Ticket Billing lets you bill your clients for time or work arranged in tickets automatically when replying to a ticket without needing to perform a separate process.
Late Fees rules can be setup to automatically apply extra fees to invoices if clients don't pay their invoices on time.
A list of the supported modules can be found here.
NOT YET A CLIENT?