Data Center Features
SoxDomains servers are housed in a state-of-the-art data center in Phoenix, Arizona. This data center has proven to provide significantly higher protection against incidents and faster problem resoulution against hardware failure.

Low Rish Location
As one of the safest-from-natural-disaster cities in the United States, the likelihood of environmental calamities like hurricanes, tornadoes, catastrophic hail, major flooding and earthquakes in Phoenix is minimal to non-existent. This makes our location ideal for primary and disaster recovery.

Phoenix Network Interconnectivity
As a carrier neutral data center their main focus is incorporating multiple Tier 1 fiber networks into the facility, enabling us to select the best provider for our specific needs.

Green Data Center
Our data center strives to operate as efficiently as possible while providing the utmost in consistency and maintainability. Through unique features that optimize power consumption, our facility is designed to operate with a 1.39 Power Utilization Effectiveness (PUE) without the use of outside air. Overall, our data center employs several green strategies to drive efficiencies and performance. None of these result in any premiums to clients, and in fact result in cost savings we pass along to you.
Gallery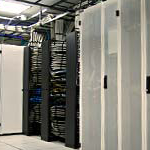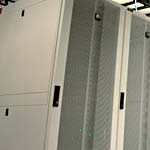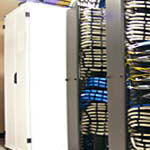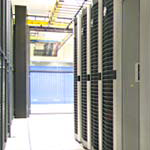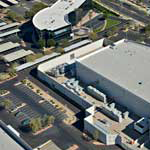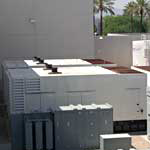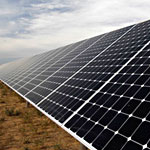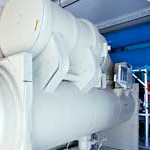 Size

160,000 sq. ft. gross- 90,000 sq. ft. raised floor, 45,000 sq. ft. flex space

Power

200+ watts per sq. ft.
2N power available
Medium voltage distribution
Four 10 megawatt feeds
Diverse paths from substation
Critical load on S&C PureWave™ UPS systems
N+1 2 MW Cummins generators

Cooling

N+1 McQuay Modular Central Plants
N+4 Stulz-ATS CRAH units
Onsite thermal storage tanks
Makeup storage tanks
150,000 gallons onsite make-up water at full build out

Network

Carrier neutral
Diverse fiber paths into building
Dedicated Meet-Me Room
On-net transport to most major global cities
21 carriers and growing

Security

Multi-factor authentication systems
Biometric security scanners
Bullet-resistant glass
24x7x365 onsite security personnel
Camera surveillance system
PCI DSS validated service provider
SOC 2 audited

Facility Attributes

24x7x365 customer accessibility
Loading dock and secured receiving
Office space for dedicated NOCs
Dual interlocked pre-action dry pipe with VESDA (Very Early Smoke Detection Alarm) fire suppression
Lightening protected building
RODI water for ultrasonic humidifiers

Convenient Location

Centrally located in the Phoenix metro area
Clear from flight and runway paths
Within walking distance from multiple hotels
Easily accessible by major freeways
Several onsite amenities